8 Bridges, presented by CIBBOWS, is created by a group of open water swimmers who strongly support the enjoyment, clean up, and protection of the Hudson  River — by swimming in it. We organize open water swimming events, tours, test swims, and record attempts in the Hudson River and New York Harbor. Contact us to learn more.
Event Director: David Barra
Event Co-Director: Rondi Davies
David Barra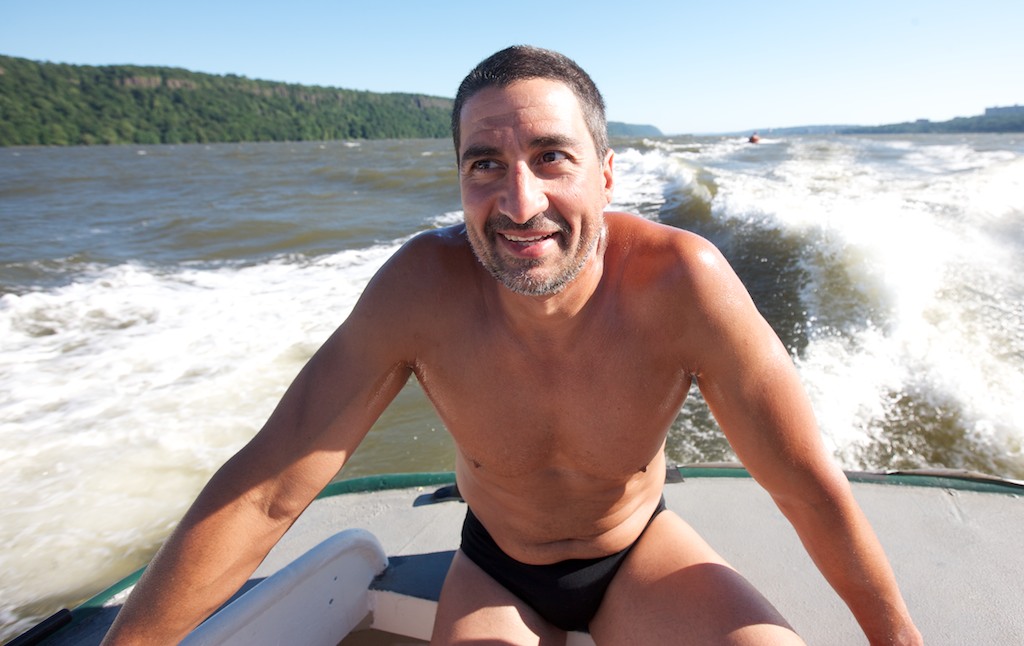 David Barra, 47 lives with his wife Clare in High Falls, NY. He grew up in Brooklyn, and worked his teenage summers as a lifeguard at Coney Island.
Barra has been competing in open water swimming events since 1998 and has focused on long distance for the past several years. In 2010 he completed 7 of the 30 "World Swimming Majors" events including the Maui Channel, the Tampa Bay Marathon Swim, the Manhattan Island Marathon Swim (MIMS), the Catalina Channel, the Boston Light Swim, the English Channel, and the Ederle Swim.
In 2011, with co-director Rondi Davies, Barra introduced the first annual 8 Bridges Hudson River Swim, a 120-mile/ 7-stage swim event (the longest in the world!). He attempted to be the first person to complete the swim but fell a couple of hundred yards short on stage 5… bested by the flood tide.  With Rondi Davies and Coney Island Open Water Swimmers (CIBBOWS) he brought a 5k swim race to the Hudson River in Poughkeepsie with the 2 Bridges Swim, and will host a USMS 10k National Championship event in 2014.
In 2012 Barra started his open water season in Arizona. On May 4-6, he and training partner Janet Harris joined the first two legs of the SCAR swim series and the fourth leg of the 6-lake challenge completing 3 consecutive days of 9-10 mile swims. He swam stages 3 and 5 of 8 Bridges on June 27 and 30, La Traversee du Lac St Jean solo on July 21, Vidosternsimmet 21K on August 4, and Plymouth to Provincetown (once again with Janet Harris) on August 21, and the 25 mile in Search of Memphre on September 8.
Barra has been a participating coach/guide for Total Immersion's open water swim camps in the Bahamas, Hawaii, and St John since 2006, and has recently joined SwimVacation as a guide. His newest business:  Swimmer Safety Services was established to provide guiding with a highly visible escort for solo swimmers and to provide logistical support for swim events.
Rondi Davies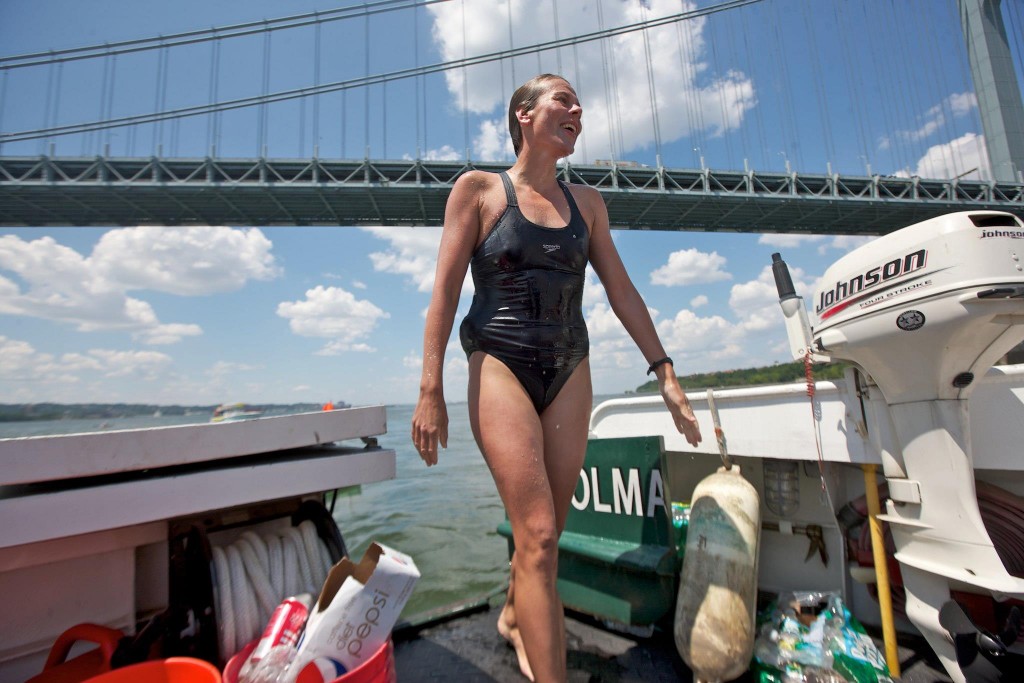 Davies grew up in Papua New Guinea and Australia, where swimming is a way of life, and competed in Australian national championships as a teen. She's finished at or very close to the top many NYC Swim events, including third in the 2008 Manhattan Island Marathon Swim, and has notched wins in marathon swims in Long Island Sound and Lake Memphremagog, Vermont. Rondi holds the woman's record for the fastest Manhattan Island circumnavigation of 5:44. From 2011 and 2012 Rondi co-organized and swam 8 Bridges Hudson River Swim, and with Barra is co-race director for 2 Bridges, a 2.5/5K swim between the Mid-Hudson and Walkway over the Hudson bridges in Poughkeepsie, NY. When not swimming, Davies is a fleet-footed runner with a 2:57 marathon among her accomplishments.